GT-6 IXF Gas Tool - Long and Short Track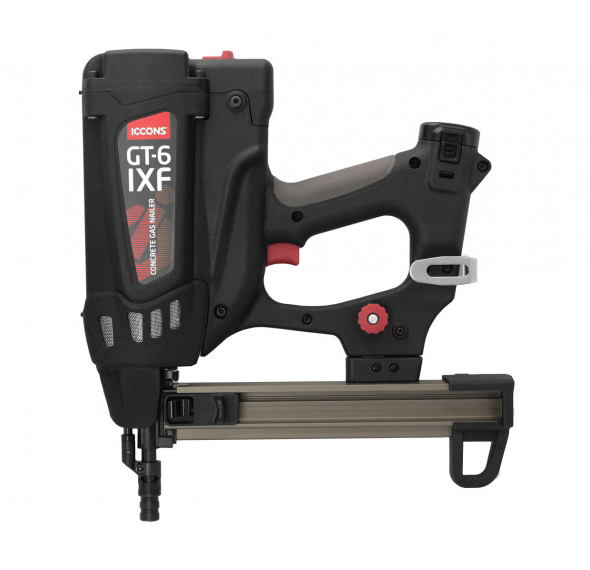 Product Summary
The ICCONS GT-6 IXF Gas Tool is the result of extensive Research and Development and global testing that now delivers the most versatile concrete gas tool fastening system in today's market. Taking the most important design features that cover functionality, ergonomics and durability, the ICCONS GT6 IXF Gas System provides the contractor with a quality, versatile and reliable system at a highly competitive price point. The GT-6 is used extensively in the building services sector whether its commercial, civil, industrial and domestic construction disciplines. ICCONS Range of GT Gas systems will assist with many fastening applications that have traditionally been done by labour-intensive drilled in anchoring or expensive PAT systems.

The GT6 IXF system does not require a license to operate and is considerably quieter than all other major fixing methods (ideal for noise-sensitive areas (eg hospitals). The GT6 IXF Short track holds 30 pins in the magazine track, but is still small enough to work overhead in applications where access may be problematic. By attaching the GT Pole tool at an exact waist-to-ceiling height, sufficient distance is achieved so fastening can be done easily from a floor-standing position. The versatile ICCONS GT-6 Gas Tool System is the most flexible and cost-effective gas fixing system in the market.
Browse the ICCONS Dealer Network to find one near you.