Type 17 Deck Screw Class 3 (Strip) - Compatible with M-TCH7390K and M-TCH7392SFK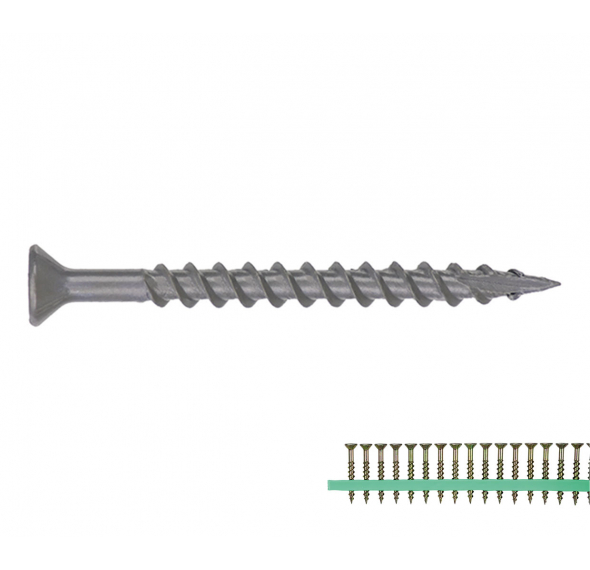 Product Summary
Compatible with M-TCH7390K (all screws) and M-TCH7392SFK (screws under 65mm).

The collated Type 17 Deck Screws feature a No. 2 square drive for positive non-wobble installation and a countersunk head for the fastest, and cleanest fixing of timber deck boards and soft to medium density timber to timber substrates. The Type 17 self drilling point cuts through soft to medium density timber into pine timber substrates. The collated strip makes this screw ideal for fixing soft to medium density deck boards into timber substrates on a rapid or high volume scale. Save your back and time with the Type 17 Deck Screw in a collated strip!
Browse the ICCONS Dealer Network to find one near you.