ST1850C4 Pneumatic Strip Nailer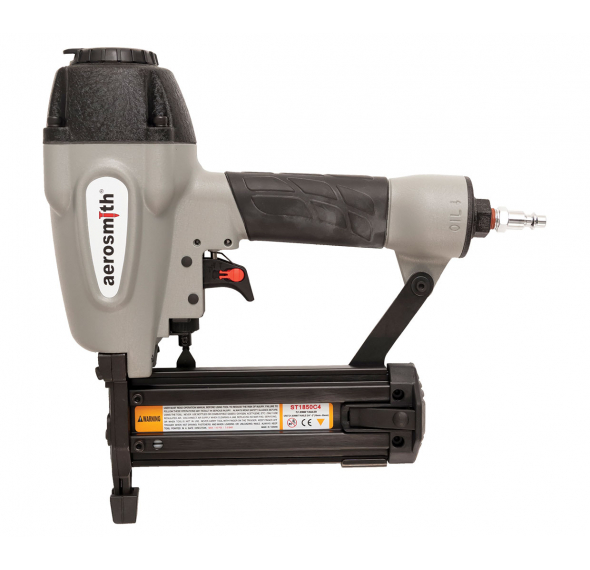 Product Summary
The Aerosmith SNTST1850C4 is a pneumatic trim fastening nail gun for 15g brad strips. Built with a robust design and enough power to install finishing materials to steel frames and even concrete. The SNTST1850C4 is compatible with Structnail Hardened Brad Strips.

In addition to speed and versatility, the aesthetics of a modest head design and the utility of the E-Z clear nose piece make the Aerosmith SNTST1850C4 tool a success.
Browse the ICCONS Dealer Network to find one near you.