PX Collated Drive Pin - 9mm Head with Rubber Spring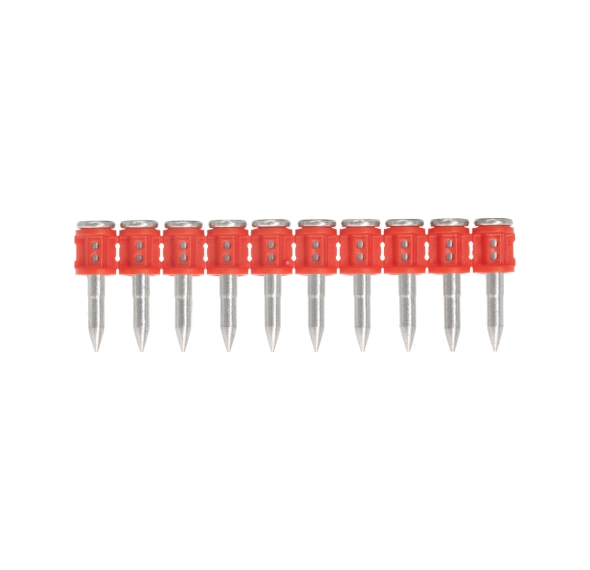 Product Summary
PX9C Collated drive pins with a 9mm head are designed for use with the Powers* P3X* and Ramset* FrameBoss* Powder Actuated tools. These pins have been specifically designed to perform well in a wide variety of base materials such as steel and concrete. Increased steel hardness, optimum shank profile and engineered ballistic tips work together to achieve a secure and reliable penetration into the hardest concrete and steel.

* are registered trademarks of Stanley Black & Decker and Ramset (ITW) respectively.
Browse the ICCONS Dealer Network to find one near you.