Thunderbolt Pro Tie - Down Anchor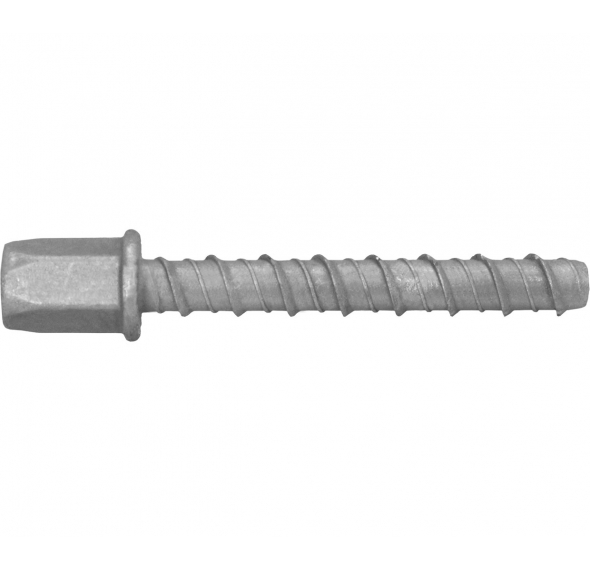 Product Summary
ICCONS Thunderbolt®PRO Tie-Down Anchor is the quickest and easiest way to provide uplift capacity for residential timber frame construction. The revolutionary hi-low cutting thread profile provides market leading tensile load performance for uplift applications. Installation is quick and easy, simply drill, clean the hole and screw in the anchor.

ICCONS Thunderbolt®Pro achieves the Highest Loads while generating Low Expansion forces which can make it a great alternative to adhesive anchors. The Thunderbolt®Pro is also completely removable making it ideal for temporary applications. Unlike mechanical expansion anchors, the Thunderbolt®Pro keys into the base material for the entire depth and diameter of the hole, not just at the base of the hole. This reduces high energy forces within the concrete allowing close anchor spacing and near-to edge anchor locations. 10 sharp thread forming teeth ensure the most secure connection in hard base materials. The Thunderbolt®Pro is a truly versatile anchor, as it can be installed in whole range of base materials such as concrete, block, brick, timber, marble, and stone, just to name a few. The highly engineered design of ICCONS Thunderbolt®Pro is the result of extensive testing and provides market leading load performance.
Browse the ICCONS Dealer Network to find one near you.