GT-9 Gas Tool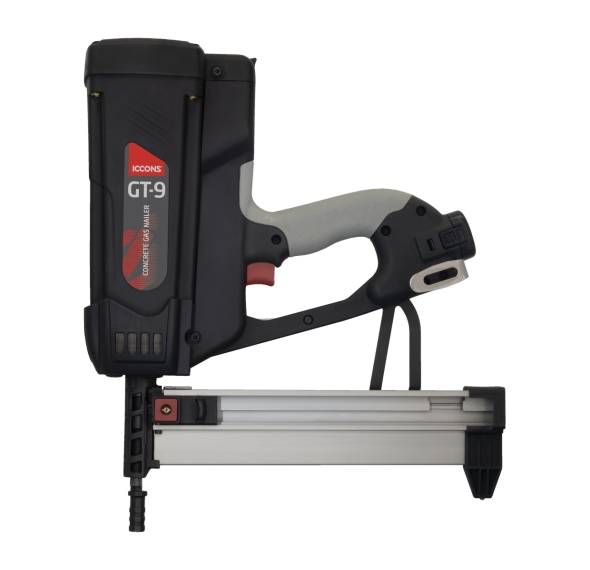 Product Summary
Discover unparalleled efficiency with the ICCONS GT9 gas-actuated nail gun — the ultimate solution for securely fastening timber to concrete or block. This innovative tool surpasses traditional powder-actuated nailers in both cost-effectiveness and performance.
The ICCONS GT9 is a fully automated system capable of firing 40 nails without the need for reloading. Its versatility extends to various applications, including timber framing and formwork. Notably, the GT system operates without the requirement for a license, and its operation is notably quieter compared to other powder actuated systems, making it particularly well-suited for noise-sensitive environments.
Say goodbye to the hassles of frequent reloads and expensive powder-actuated charges. The ICCONS GT9 gas-actuated nailer sets the standard for efficiency and cost-effectiveness in fastening timber frames to concrete or block substrates.
Browse the ICCONS Dealer Network to find one near you.