CONCA Economy Screw Bolt - Countersunk Head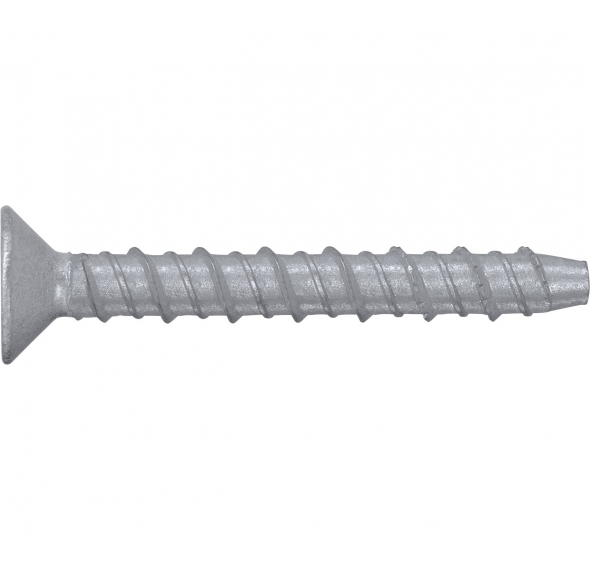 Product Summary
CONCA Countersunk Head Screw-Bolt by ICCONS® is a screw-in, self-tapping concrete and masonry screw anchor for use in a wide range of applications found in the residential, commercial and infrastructure construction spaces. Installation is quick and easy, simply drill, clean the hole and screw in the anchor. Available in 6mm and 8mm in various lengths, CONCA Countersunk Head Screw-Bolts by ICCONS® are the economic anchoring solution for non-safety-critical applications.

CONCA Screw Bolts by ICCONS achieve high loads while generating low expansion forces which can make it a great alternative to adhesive anchors. Unlike mechanical expansion anchors, the CONCA Screw-bolt keys into the base material for the entire depth and diameter of the hole, not just at the base of the hole. The CONCA Screw Bolt is a truly versatile anchor, as it can be installed in whole range of base materials such as concrete, block, brick, timber, marble, and stone, just to name a few.

For safety-critical applications, please see ICCONS Thunderbolt PRO and Toge screw bolt ranges.
Browse the ICCONS Dealer Network to find one near you.