BBTec Professional Series Diamond Core Bits - 1-1/4 Inch UNC - Segmented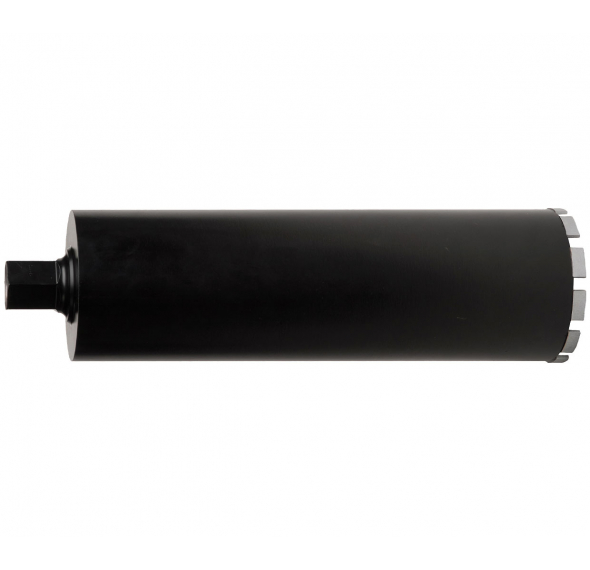 Product Summary
HiSpeed Diamond Core Pro Series Segmented Bits. Based upon some 40 years of experience and expertise in the design and manufacturing of diamond tools, the B+BTec engineers have developed a brand new line of HiSpeed diamond core bits. Together with the new Karat® Core Drilling Systems they form a combination that is very hard to match.
• Unparalleled Drilling Speed - The HiSpeed diamond bits offer a fantastic drilling performance under any circumstance but the true nature of these bits is unleashed when drilling in high strength and heavily reinforced concrete. with drilling speeds more than doubling and often even tripling, the HiSpeed bits are unparalleled on the market today.
• SinTec Diamond Technology - B+BTec has developed a new advanced Sintering Technology called SinTec. SinTec is the combination of special bonds and exclusive use of top quality diamond crystals results in a unique range concrete coring bits with unparalleled drilling speed and long tool life.
• Thin Kerf Bit Design - The new HiSpeed bits, with a kerf thickness half that of most bits, require far less bit feed pressure, which allows for faster penetration. This lower feed pressure also permits down sizing the motor, column and base to achieve small lightweight rigs. Lightweight means faster setups, which translates into more holes per day!

ICCONS alongside B+BTec offer a complete custom core bit manufacturing service. If you require a core bit not listed in our product list, send us an enquiry and we can get it made!
Browse the ICCONS Dealer Network to find one near you.