BIS-E Epoxy Injection Adhesive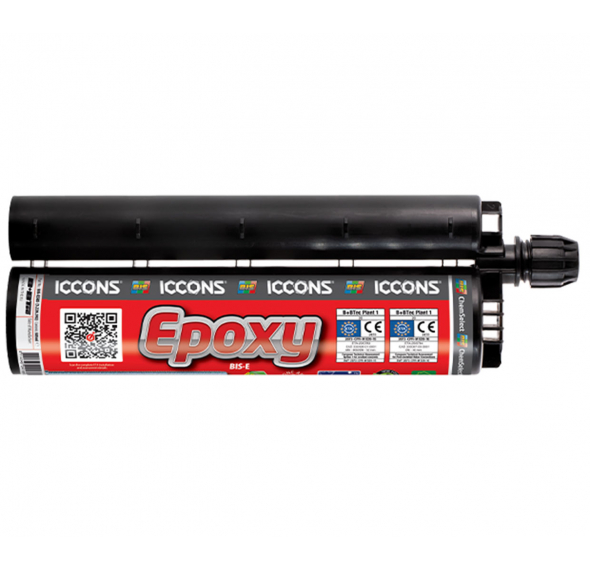 Product Summary
When it's CODE RED it's Epoxy.
ICCONS® BIS-E is a general purpose 3:1 Epoxy, suitable for Threaded rod and Rebar in Cracked or Non-Cracked Concrete.
Approved for use in Cracked Concrete, Hollow Drilling and Waterflooded hole applications, it is also BPA free.
BIS-E Epoxy adhesive anchor is perfect for the professional space in residential, commercial and civil projects.
Browse the ICCONS Dealer Network to find one near you.