Allrounder - All Round Sealant That Seals, Bonds and Fills Gaps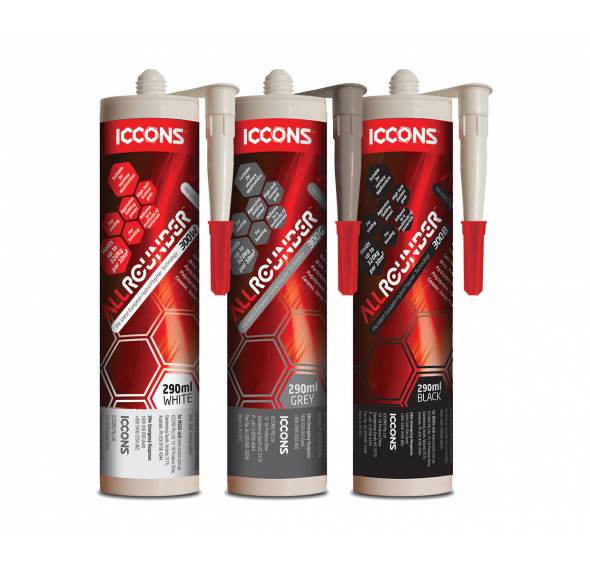 Product Summary
ICCONS™ ALLROUNDER™ is a true all rounder that bonds seals and caulks. It is the must have universal sealer/adhesive for all tradies.
ALLROUNDER™ is a single component, high quality, MS polymer adhesive sealant with a high initial tack. Suitable for both interior and exterior bonding, sealing and caulking applications, ALLROUNDER™ remains permanently flexible, mildew resistant, UV resistant, solvent free and can be applied on wet surfaces.
ALLROUNDER™ has an excellent adhesion on almost all substrates and may be painted with most types of water based paints used in the industry (ICCONS suggest a compatibility test before application. The drying time of alkyd resin based paints may increase).
Browse the ICCONS Dealer Network to find one near you.