Self Drilling Wing Screw Class 3 (Strip) - Compatible with M-TCH7390K and M-TCH7392SFK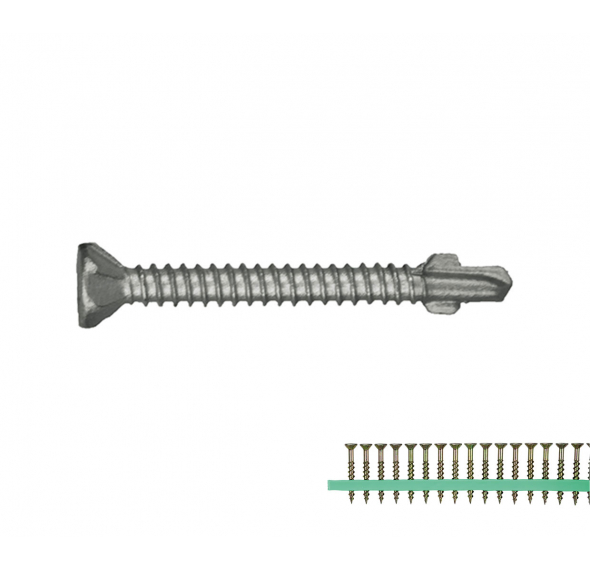 Product Summary
Compatible with M-TCH7390K and M-TCH7392SFK.

Collated self drilling countersunk wing tek screws are ideal for fixing timber to steel without the need to pre-drill. These screws have a hardened steel self drilling point (tek point) which cuts through mild steel without the need for pre-drilling. The two protruding wings create clearance through the timber and break off during entry into the steel. The reduced pressure between the screw and the timber reduce the chance of timber expansion snapping the screw. The aggressive self embedding head means this screw can be quickly applied without the need to pre-drill or countersink, saving a huge amount of time during application. This coiled screw is compatible with the Muro M-TCH7390K and M-TCH7392SFK, which makes it perfect for fixing subfloor to steel joists and other high volume floor fixing applications.
Browse the ICCONS Dealer Network to find one near you.