Pour-In-Place Insert (For Wood Form) - Blue Banger Hanger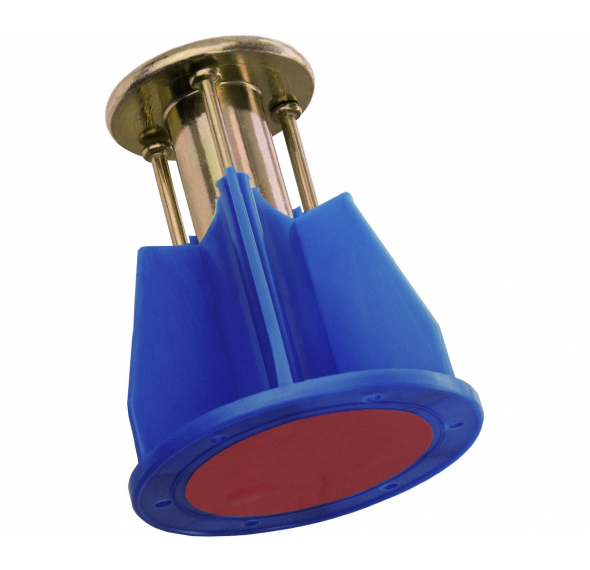 Product Summary
The Original Blue Banger Hanger... The inserts that changed the anchoring industry! Blue Banger Hangers have been engineered to save you time and money and are backed by industry leading test approvals, design and application engineering. Each insert handles multiple threaded rod diameters and installs in a fraction of the time of post installed anchors.

Blue Banger Hangers are the insert of choice for the building services trades including, HVAC, Electrical, Plumbing, Piping and Fire Sprinkler contractors. Save time, money, and improve installer occupational health and safety. The multi-thread, cast-in anchor for wood-form and steel deck are suitable for cracked and uncracked concrete, dramatically save install time when compared to traditional methods, eliminate worker exposure to silicosis and other OHS hazards.

ICCONS Pour In Place (PIP) Blue Bangers are installed before the concrete is poured. When the wood form-work is removed the blue base of the Pour In Place banger is easily located. ICCONS Pour In Place Blue Banger has a unique slurry seal to safeguard internal thread from concrete during the pour. Other cheaper alternatives lack this feature resulting in tricky threaded rod insertion. Simply knock off the exposed nails and the treaded rod can be inserted.
Browse the ICCONS Dealer Network to find one near you.