8 Things You Need to Know About Diamond Core Drilling
1. What is Diamond Core Drilling?
Diamond Core Drilling is a form of drilling which employs a rotary drill with a diamond core tipped bit attached in order to drill the most accurate and quickest hole. Given that diamond is the hardest natural material in the world, this means that it is the perfect tip for drilling into a variety of base materials including concrete, steel and glass.
2. How is a diamond core bit made?
BBTec uses an advanced sintering technology for the manufacturing of the new HiSpeed diamond core bits. Sintering is the process of forming a solid mass of material through heat and pressure without melting to the point of liquefaction. BBTec has developed a new advanced Sintering Technology called SinTec. The combination of SinTec Technology, the development of special bonds and the exclusive use of top-quality diamond crystals has resulted in a unique range of diamond core bits that guarantee an unparalleled drilling speed and long tool life in a wide range of materials.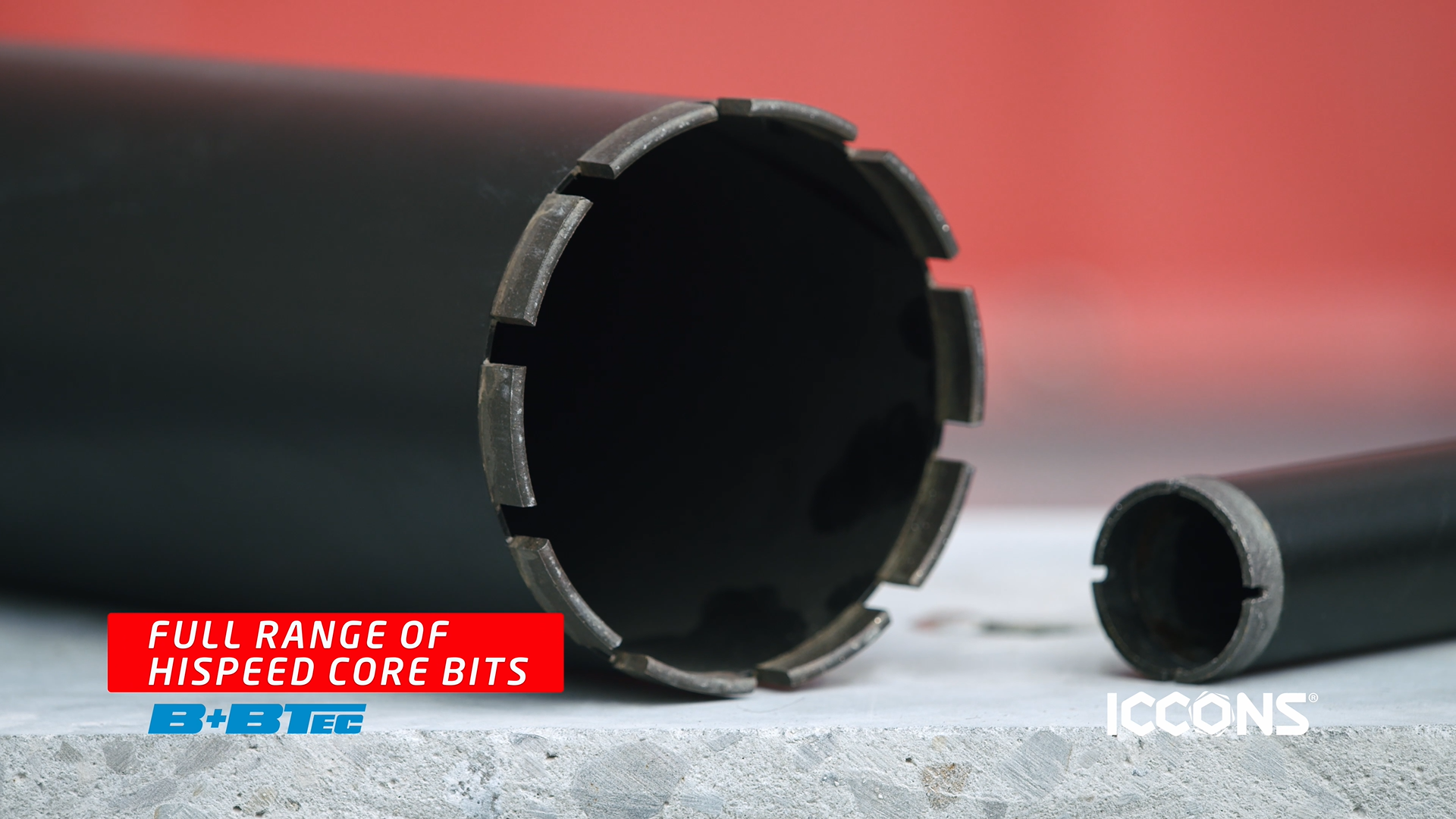 3. What are the advantages of diamond core drilling over normal forms of drilling?
Diamond core drilling besides being faster and more effective than normal drilling, is far superior in producing high-quality and accurate holes in a safer manner with less noise and less dust production. Given the quality and toughness of the diamond tipped bit, the lifespan of a general bit will far exceed a normal drillbits. Core drilling will also allow the user to perform better in tough or difficult drilling environments given the flexibility and versatility of the tool.
4. How long will a diamond core bit last?
This is completely dependent on multiple variables when drilling including the quality or density of your drilling material, the amount of water you use while drilling, if the user is applying the correct amount of pressure while drilling, how often the specific bit is being used and the quality of the actual diamonds core bit itself. Luckily, ICCONS takes away all the guess work and makes it so easer to not only have the highest quality diamond tools and bits available but to help guide users on these variables and help increase the lifespan of the bits! One of the most useful BBTec Karat 180 features is the dual built in Motor Protection System. The Motor Overload Protection are 7 bright LED's that visually aid the operation in maintaining optimal bit feed pressure thus preventing motor overload and increasing drilling performance. As well as this, the Pulse™ Electronic Motor Protection System physically alerts the operator of an approaching motor overload by varying the RPM rate up to 6 times before it shuts down automatically. The introduction of both these systems have resulted in increased machine and bit life and allows the operator to always achieve optimal drilling speed and efficiency. The BBTec Karat 180's key features are unmatched when it comes to today's core drilling market!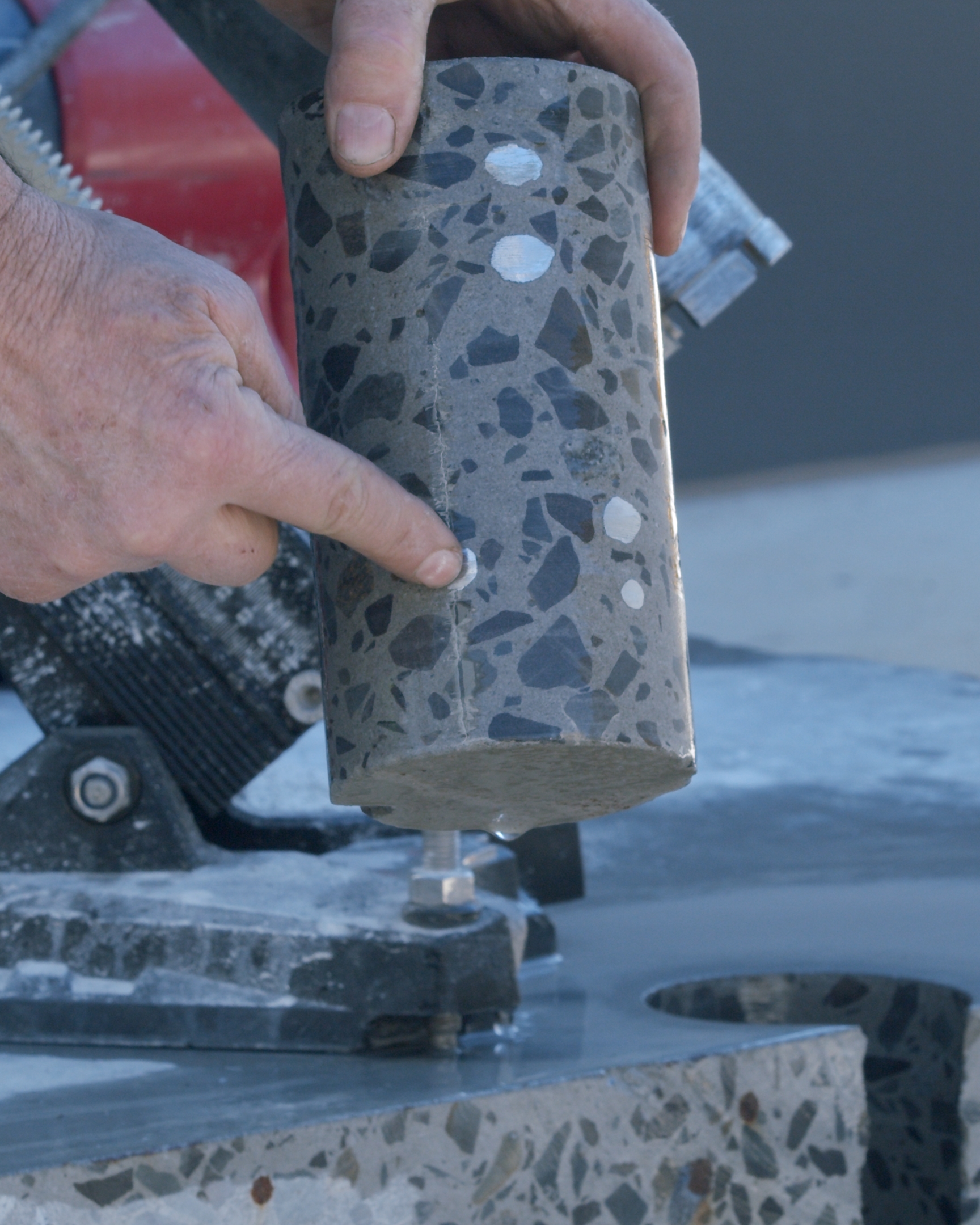 5. How do I correctly use a diamond core drill?
Assess the environment and check for hazards
Make sure all relevant PPE is on
Attach the correct bit size to the drill and make sure the correct gearing setting is chosen, which will allow for the best drilling performance
Confirm your drilling setup is ready to go – whether it is attaching the stand to the ground, connecting water source, angling your drilling route correctly etc
Use the Karat soft-start feature to align your bit with your drilling route most accurately
Make sure to keep your core drill straight while you drill and remember to go slow when you hit tough materials like rebar
Take the core drill out from the base material when finished and remove the concrete core from inside the core bit
6. What are some key features of the BBTec Core Drill vs Other Core Drills?
LED Motor Overload Protection System with latest generation RGB LED's
2400W motor with Pulse™ Electronic Motor Protection
Redesigned mechanical safety clutch manufactured from new special steel composition
Wet drilling range up to 180mm
Soft-start option
Electronic Safety clutch
360* rotating water connection
Data retrieval option to assess drilling use
Modular Design
3 speed gearing for optimal drilling
6.8kg, lower weight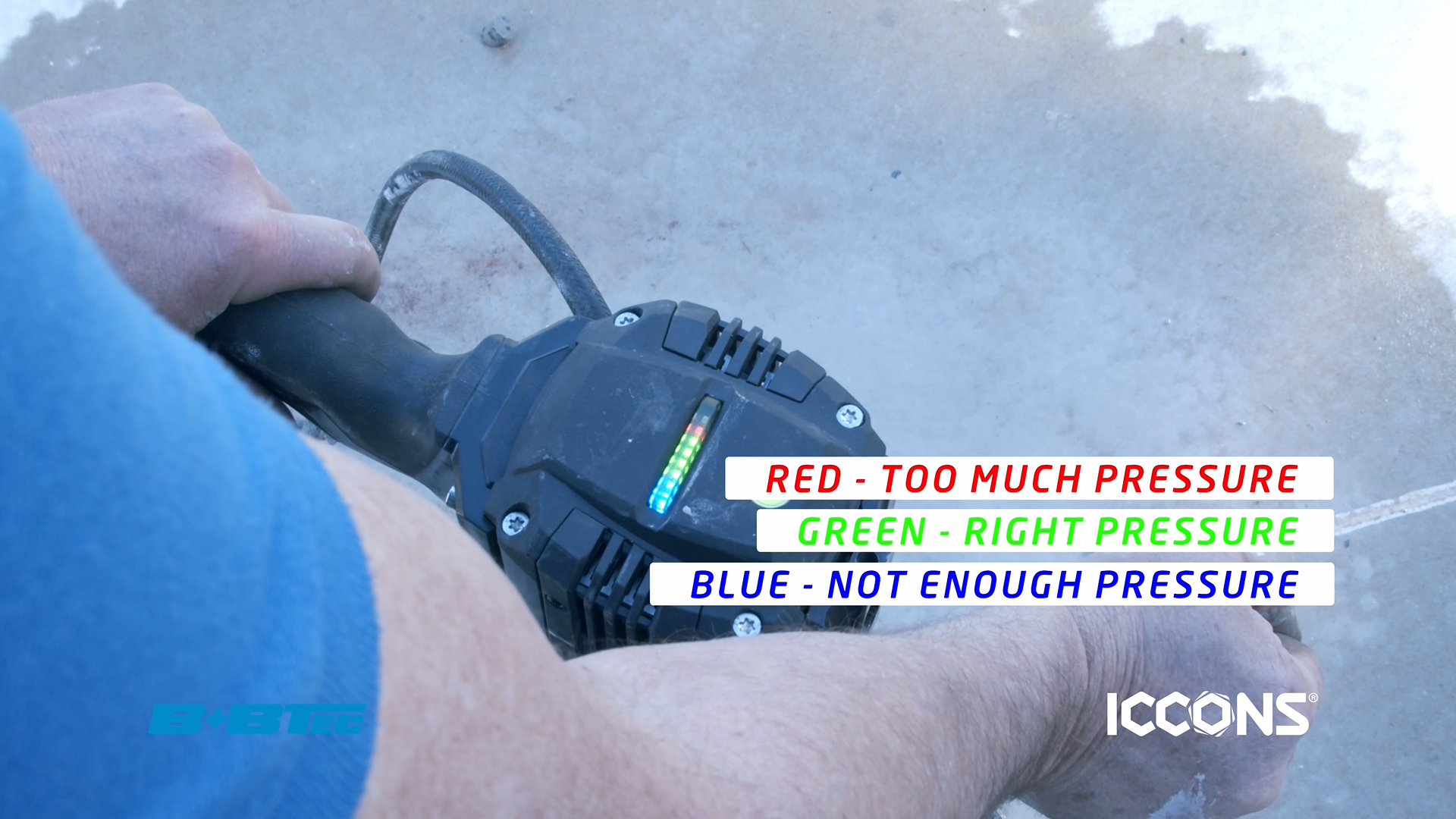 7. What are some accessories that will increase the efficiency of diamond core drilling on site?
Drilling Stands – 300mm and 400mm.
i. Water levels for easy machine setup
ii. Anchoring assembly
iii. Engraved drilling depth indication
iv. Quick release slide (300mm only)
v. Quick snap reversible downfeed spindle
vi. Water flow indicator
vii. Column tiltable up to 45* for angled drilling
viii. Transportation wheels
Auto Feed Attachment – suits 180BG and 300 machines
i. LED Display – shows progress and drill depth
ii. Digital depth set and pressure adjustment
iii. Automatically regulates drilling pressure
iv. Automatic retraction when depth is achieved
v. Safety stop button
vi. Easy setup and quick release attachment
vii. Professional grade aluminium motor housing
viii. One lead power supply for both drill rig and auto feed attachment
ix. Provides more drilling metres per core bit
x. One operator can simultaneously monitor more than one machine at one time saving $$$ on labour
i. Constant pressure water supply unit, performs as a bladder rather than a pump
ii. 14 litre capacity means it is ideal for remote worksites or where water is unavailable
Karat 180BG – Second Handle Back Grip

i. Specifically designed for the Karat 180.
ii. Greatly increases operator comfort and stability
iii. Allows for more accurate and efficient use of Karat 180
i. Shoulder Pad for added comfort when operating Karat 180
i. Designed for the retrieval of stuck core bits with 1 ¼ thread
ii. Tool helps to prevent irreversible damage to expensive diamond core bits when trying to remove from the hole
iii. Allows for stubborn core bits that may be jammed, to be removed.
Karat 180BG Water Collector Ring

i. Water collector ring for a clean work area
ii. Perfect for overhead drilling
8. Where can I purchase a Diamond Core Drill?
If you are interested, please get in touch with us by calling or emailing our details below, or if you prefer - flick us a message on our social's below!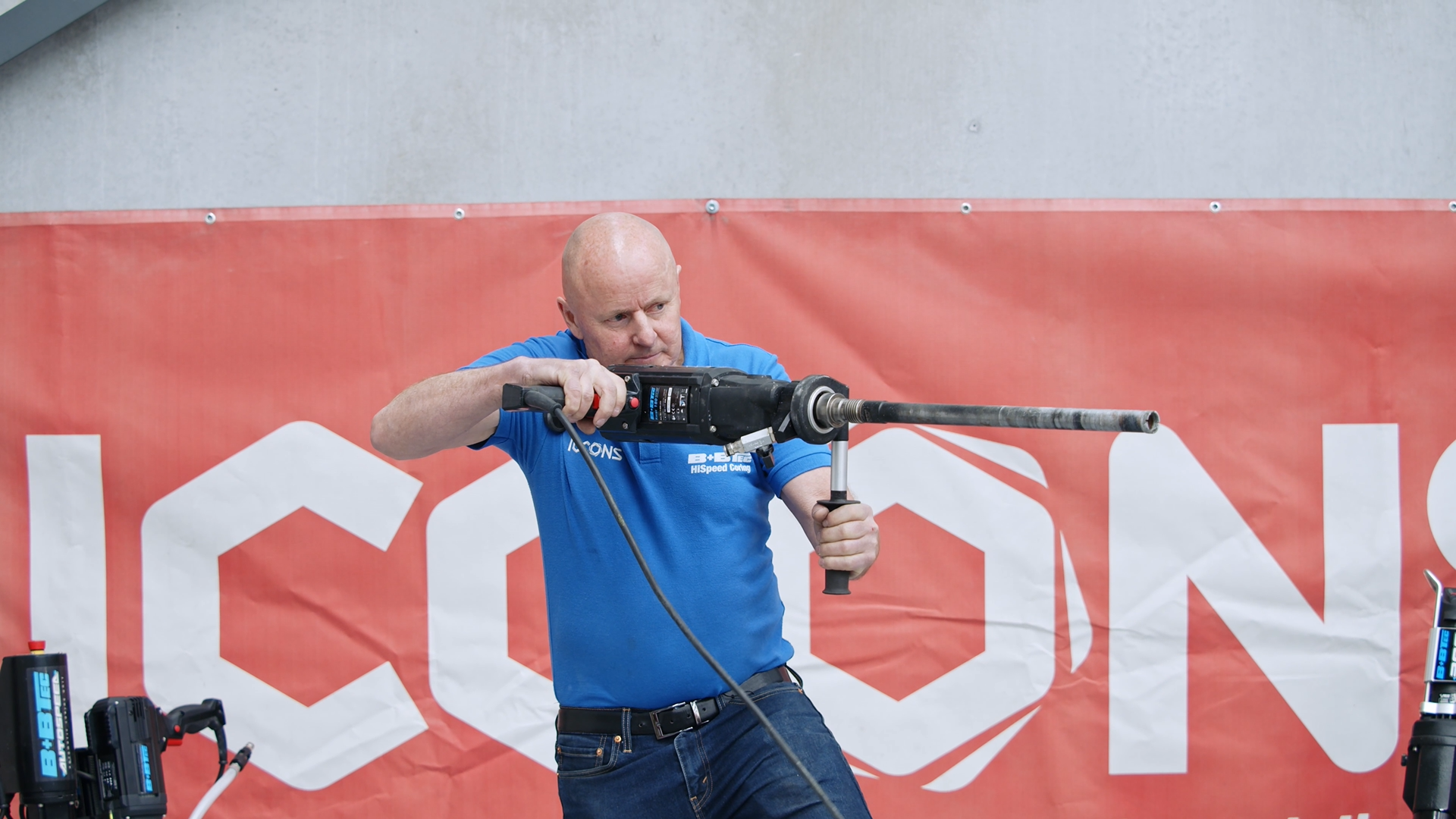 As always, follow us on Instagram, Facebook and LinkedIn to stay in touch with other relevant updates!
Should you require anymore information – please don't hesitate to get in touch with our technical experts via sales@iccons.com.au or alternatively call us on 03 9706 4344.