BIS-PE Pure Epoxy Injection Adhesive - with C2 Seismic Certification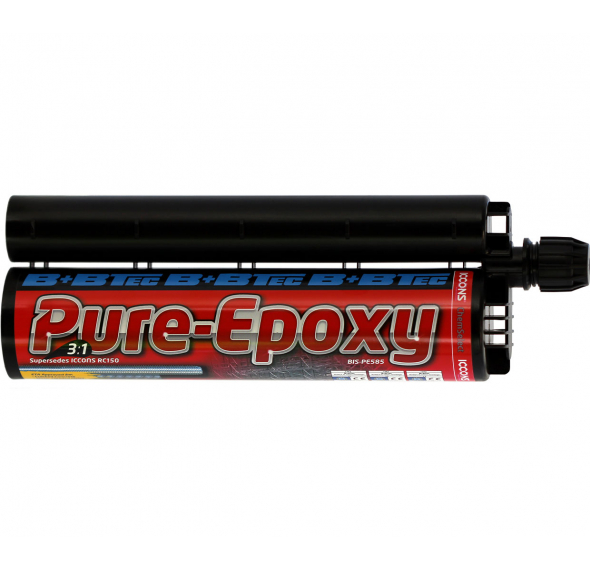 Product Summary
When its CODE RED its Pure-Epoxy.
ICCONS® BIS-PE is the superior 3:1 Extreme Performance Pure Epoxy.
BIS-PE is the ultimate choice for Threaded rod and Rebar in Cracked or Non-Cracked Concrete.
Approved for use in Diamond Core Drilled Holes and C1/ C2 Seismic Applications.
BIS-PE Pure Epoxy adhesive anchor is the premium, most complete adhesive anchor in ICCONS Chemselect adhesive anchor range. Perfect for the professional space in residential, commercial and civil projects.
Browse the ICCONS Dealer Network to find one near you.